Albanwise Insurance Services Christmas Message
18th December 2020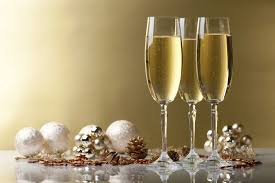 Our offices will be closed from 1pm today, Friday 18th December until 9am on Monday 4th January. However, that doesn't mean that we won't be working!
The office phone number will not be monitored, but if you need to get hold of us before we re-open fully in the New Year, please email info@albanwiseinsurance.co.uk, and someone will respond to you, after they have put down their mince pie.
If your query is regarding a claim, or you wish to report one, the best course of action is to contact your insurer or their representative directly – full details can be found on our website www.albanwiseinsurance.co.uk/claims/
It has been a very peculiar year – who can remember those happy days back in February when no-one had heard of Covid 19, let alone been affected by it? The team here has worked hard to keep going through a couple of lockdowns, having to quickly get used to new working arrangements and longer hours in a hardening and difficult insurance market. But through all of this, we have been focused on making sure that your interests were always front and centre of everything that we do.
So thank you for your continued support, and from all of us here have a safe and enjoyable Christmas – let's all keep our fingers crossed that 2021 turns out so much better than this year.
---
Share With Friends