And so here it is, Merry Christmas!
23rd December 2021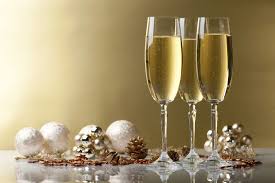 Thank you to all our clients and underwriters for your support during the year, which has been interesting to say the least but ultimately successful. A 35% increase in Gross Written Premium is testament to the hard work of our fantastic team, but we have much bigger plans for 2022.
The team will be winding down from this afternoon, with the office shut until Wednesday 29th December when a reduced presence will be in place until close of play on 30th December. We will then be closed from 31st December until 4th January. You can always contact us on info@albanwiseinsurance.co.uk or if you need to make a claim, go to our Claims page which has instructions for initiating a claim depending on which insurer your policy is with.
Otherwise can we wish you all a merry Christmas and a happy, healthy and prosperous 2022.
Now, where's that fizz………….?!
---
Share With Friends