Flood Insurance – insurers are getting tougher
13th August 2021
This week's report by the Intergovernmental Panel on Climate Change (IPCC) has served to highlight the changes to our climate that are happening, and will increasingly continue to happen. The widely reported forest fires in the US are dwarfed by much larger but less reported ones in Siberia, and this week Sicily recorded the highest ever temperature seen in Europe at 48.8 degrees Celsius.
The flip side of this is more dramatic flooding, with the report making grim reading for those living in low lying areas and particularly in the Ganges, Mekong and Indus deltas in Asia.
But closer to home we are increasingly seeing flash flooding in urban areas, when downpours overwhelm the aging and often badly maintained Victorian sewerage systems. In addition, heavier seasonal rainfall has caused some areas to suffer repeat flooding with little prospect of relief.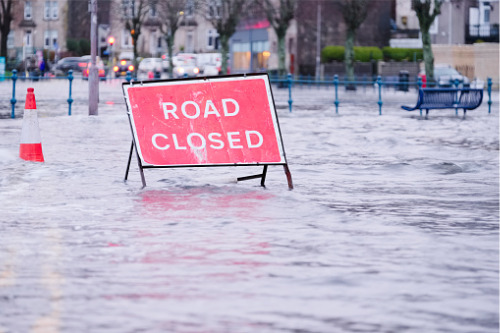 Insurers have always included Flood as one of the defined perils on property policies, but with more sophisticated flood mapping and increased exposure to flood claims, this cannot be taken for granted any more. Properties that are seemingly nowhere near watercourses are now having Flood cover withdrawn or excluded, and some insurers are inviting terms without Flood entirely or imposing substantial excesses.
Initiatives such as Flood Re, a Government backed pooled reinsurance scheme for domestic dwellings, will go some way towards providing some level of cover for beleaguered property owners. But don't shoot the messenger if your broker tells you your insurer isn't offering Flood cover as they might have done previously – they will always be doing their best to seek alternatives for you, but it might be something that we have to get used to until a permanent solution arrives.
---
Share With Friends