Hard Times, Easy Solution
27th October 2020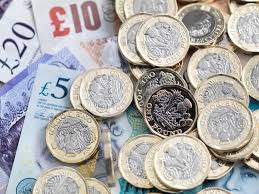 These are unprecedented times. The economic disruption caused by the COVID 19 pandemic has hit all sections of society, with job losses, wage reductions, and furloughs resulting in temporary financial insecurity for some.
But bills still need to be paid for goods and services used, and one of these is the annual property insurance demand. If you are a residential leaseholder faced with an annual bill for your proportion of the block's insurance, or a commercial tenant charged for insurance in accordance with your lease, the premiums demanded by your landlord or managing agent are an unwelcome addition to the financial burden, however necessary.
As we have mentioned in a previous newsletter, there is also the challenge of increasing rates across the insurance market translating into premium rises.
One strategy increasingly being deployed is the use of premium financing, to help spread the cost of the premium over a defined number of payments. With interest rates at a historic low level, this is being seen by more and more clients as a sensible option to maintain cover on their properties at a time of financial volatility.
And paying by instalments is nothing new. We all use this option with other forms of personal insurance, such as motor or household policies, so why not on larger insurance policies? It provides convenience, helps with better budgeting, and can makes a massive difference to cashflow in uncertain times.
Obviously every client is different, and the premium finance providers will look carefully at the individual circumstances before agreeing to offer this facility, but this is no different to applying for any other form of finance. However, it is a very straightforward process to implement, and can be turned around relatively quickly.
Benjamin Franklin, one of the founding fathers of the USA, once famously said, "…in this world nothing can be said to be certain, except death and taxes". A client of ours once, less famously, added insurance to this list, an acknowledgement that premiums must be paid promptly to ensure full cover on your property remains in place. Premium financing is one tool to help achieve this, and your usual Albanwise Insurance Services contact will be able to assist you with the options available.
---
Share With Friends